Among the promotional sweets you can also choose gelatine candies. They are packed in several pieces in a small bag with the possibility of printing your company logo or brand.
Jelly promotional candies in a bag are popular especially among children. They are an ideal promotional item suitable especially for children's events, clubs, carnivals, camps, summer schools, etc. Therefore, do not hesitate and prepare a pleasant sweet surprise for children and a great advertisement for yourself!  
     
Eshop Sweet promo - promotional jelly sweets for everyone      
On Reklamni-cukrovinky.cz you will find more information and other gummy jellies.
Check out more promotional items for kids.
Quick info
Price include printing cost
With custom printing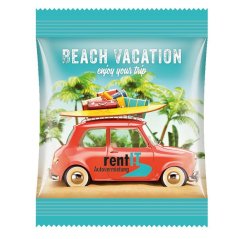 delivery 3 - 4 weeks
1 055,01 EUR
excl. VAT
(0,58 EUR/pcs)
1 055,01 EUR
incl. VAT
delivery 3 - 4 weeks
1 524,47 EUR
excl. VAT
(0,48 EUR/pcs)
1 524,47 EUR
incl. VAT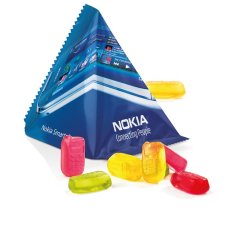 delivery 3 - 4 weeks
1 919,81 EUR
excl. VAT
(0,63 EUR/pcs)
1 919,81 EUR
incl. VAT