Ice cream cup promotional items and cup printing are great for stall holders and for restaurants or corporate events where ice cream is served. You can thus create an unforgettable design that will guarantee that your company's logo will be remembered by everyone for a long time.
Promotional paper ice cream cups with printing options are stylishly enhanced paper ice cream cups with individual cup printing and are the calling card of any good ice cream shop. In this way, they spread the image and wide promotion of their brand. Paper ice cream cups with individual company printing can be found not only in family businesses, but also in the largest confectionery chains.
Paper ice cream cups for branded ice creams are also an indispensable advertising item for companies from various industries to attract as many potential customers as possible at trade fairs and promotional outdoor events. Good ice cream served in tasteful packaging has a very positive effect on the image and subsequent awareness of the brand. Ice cream in a cup is a great treat for both the youngest generation and older consumers!
You can find more information and other products at: www.papirove-dary.cz.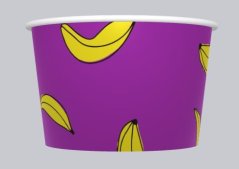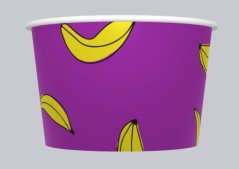 delivery 3 - 4 weeks
489,15 EUR
excl. VAT
(0,55 EUR/pcs)
489,15 EUR
incl. VAT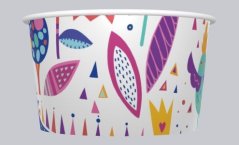 delivery 3 - 4 weeks
447,64 EUR
excl. VAT
(0,59 EUR/pcs)
447,64 EUR
incl. VAT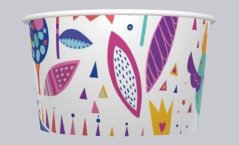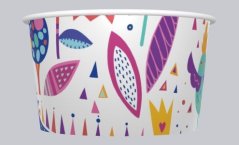 delivery 3 - 4 weeks
457,29 EUR
excl. VAT
(0,45 EUR/pcs)
457,29 EUR
incl. VAT