Boxes for cakes and desserts.
Paper folding advertising boxes for cakes and desserts.
For transporting large and small cakes and pastries, folding paper boxes for cakes and desserts are perhaps the only reliable solution. It can be easily assembled even in the demanding and busy operation of pastry shops and cafes. Several sizes are available: small, medium and large. A simple box for cakes and desserts will provide you with good advertising if you have the box printed with advertising lettering.
Advertising boxes with your own printing and various advertising packaging for confectionery products can be used not only for take-home, but also for festive purposes, for example as wedding favor boxes. Paper boxes and boxes for cakes and desserts are available in different colors and types. For example, with a hinged lid or folding with an ear.
Production of printed boxes is a proven solution for effective company promotion. We provide high-quality custom box printing and fast related services. If you have any questions, send them to: eshop@firemni-reklama.cz or call: +420 286 889 500, +420 777 137 726,
You can find more information and other products at: www.papirove-dary.cz.
Quick info
With custom printing
delivery in 4 weeks
1 531,40 EUR
excl. VAT
(1,53 EUR/pcs)
1 531,40 EUR
incl. VAT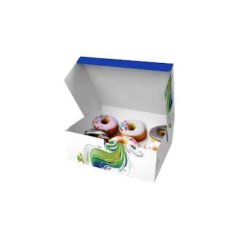 delivery 3 - 4 weeks
1 561,18 EUR
excl. VAT
(1,56 EUR/pcs)
1 561,18 EUR
incl. VAT
Quick info
With custom printing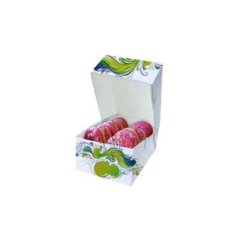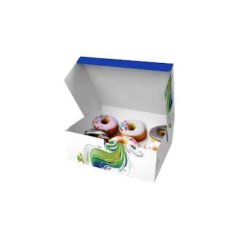 delivery 3 - 4 weeks
1 571,84 EUR
excl. VAT
(1,57 EUR/pcs)
1 571,84 EUR
incl. VAT