A plastic jar is no less elegant than a glass jar. Plastic jars are very easy to brand.
Promotional plastic jars can be used over and over again and can be washed in the dishwasher or by hand. Plastic jars are ideal for premises where there is a risk of injury from broken glass.
Plastic glasses are ideal for soft drinks, wine and simple mixed drinks such as Aperol Spritz, Gin Tonic and so on.
Plastic glass is the ideal ecological alternative to plastic cups. Promotional plastic glasses can be backed up, i.e. collected for customers to return. 
Plastic glasses are very practical for larger cultural and social events where their elegant appearance, quality workmanship and practicality stand out. They are light in weight, easy to handle and safe to use.
The main advantages of plastic promotional glasses are:
Practicality
Quality workmanship and appearance
Branding options
Hygienic
Long life and ease of use
If you are unable to find what you are looking for in our range of promotional plastic jars, please email us with your ideas. We have a very wide range of plastic glasses available such as
Plastic pints or thirds for beer
Plastic wine glasses
Plastic cocktail glasses
Plastic soft drink glasses etc.
Quick info
With custom printing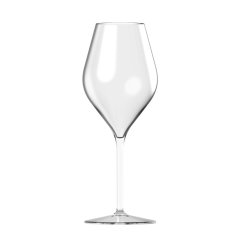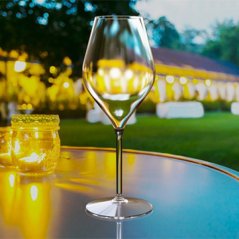 delivery 3 - 4 weeks
3 086,85 EUR
excl. VAT
(6,12 EUR/pcs)
3 086,85 EUR
incl. VAT
Quick info
With custom printing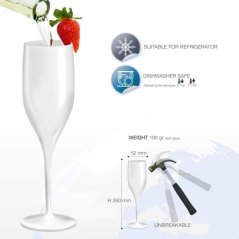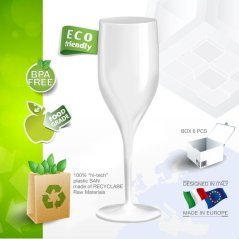 delivery 3 - 4 weeks
5 127,74 EUR
excl. VAT
(5,08 EUR/pcs)
5 127,74 EUR
incl. VAT
Quick info
Price include printing cost
With custom printing
delivery 3 - 4 weeks
3 718,03 EUR
excl. VAT
(2,36 EUR/pcs)
3 718,03 EUR
incl. VAT