Original promotional gift - Promotional mineral and spring water with original individual printing. 
We will deliver you promotional water with original advertising design from 264 pcs at very favourable and unprecedented prices in the Czech Republic. Delivery time approx. 10-20 days. Promotional water is an original and practical promotional gift for various occasions.
Promotional water is a great promotional product for situations with increased mental and physical stress. Promotional water refreshes the body and mind. You can order promotional water online - there is an Eshop for promotional water.
Société has a wide range of promotional drinks: promotional energy drinks, promotional cola, promotional waters, promotional iced teas, high quality promotional fruit juices and also a wide range of promotional alcoholic drinks. 
A promotional beverage can or promotional PET bottle for a promotional beverage provides a realistic amount of advertising space to place your advertisement or promotional message.   
We will gladly and expertly package your selected promotional beverage in gift boxes with your company logo. We are also happy to arrange for the eventual distribution of the promotional drink according to your requirements.  
       
Eshop Sweet promo - promotional waters with your own design        
Be original! For more information on promotional drinks, please visit www.reklamninapoje.cz  
We will be happy to help you with the graphic design for your promotional drink. We are here for you, do not hesitate to contact us by email or phone +420 777 137 726, +420 225 341 301.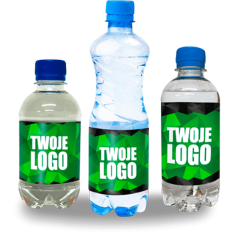 delivery in 14 days
644,47 EUR
excl. VAT
(2,44 EUR/pcs)
644,47 EUR
incl. VAT
Quick info
Price include printing cost
With custom printing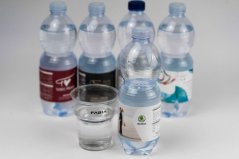 delivery in 14 days
259 EUR
excl. VAT
(1,19 EUR/pcs)
259 EUR
incl. VAT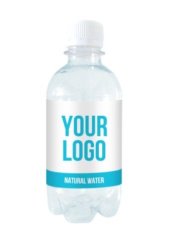 delivery in 14 days
645,94 EUR
excl. VAT
(2,44 EUR/pcs)
645,94 EUR
incl. VAT